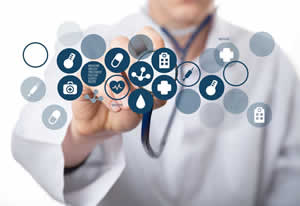 CPD APPROVAL FOR ALL UK HEALTHCARE PROFESSIONS
CPD Healthcare is the only CPD approver dedicated to the independent approval of CPD across all medical and health care disciplines. We believe that CPD is about providing a good quality learning experience which is relevant to the intended audience. We use the expertise of our panel of health care professionals to peer-review every CET application, providing support and feedback where necessary. Our network of medical and health care CPD providers is committed to improving standards of knowledge and skills.
ABOUT US
Continuing professional development (CPD) is an important part of continuing registration for healthcare professionals. To uphold standards within the profession and maintain patient safety, healthcare registration bodies and colleges require all registered healthcare professionals to continue to develop their knowledge and skills while they are registered.

CPD Healthcare is an independent organisation providing approval and verification of CPD activities exclusively in medicine and health care.

We approve courses for all medical and health care disciplines including multidisciplinary teams.
WHAT WE DO
We provide CPD approval for all UK healthcare professions including:
Aestheticians | Arts therapists | Biomedical scientists |Chiropractors |Clinical scientists |Dentists | Dietitians |Doctors | Hearing care | Midwives |Nurses |Occupational therapists | Osteopaths |Operating department practitioners |Opticians |Orthoptists |Paramedics |Pharmacists |Physiotherapists |Podiatrists |Practitioner psychologists |Prosthetists / orthotists |Radiographers |Social workers |Speech and language therapists
We approve all types of healthcare CPD including:
Lectures |Workshops |Courses | Symposia | Events |Meetings |Articles |Distance Learning |Online Activities |Coaching & Mentoring
HOW CPD APPROVAL WORKS
We ask providers to register with us and to provide us with information about each type of course they run. This information is submitted to an appropriate member of our panel, all of whom are medical and health care professionals with experience of training and education. We assess the organisation providing the training, the delivery method, the suitability of the content for the target audience, the appropriateness of the authors and trainers, whether or not the learning objectives are likely to be achieved and how achievement of the learning objectives will be assessed.

Once the course material is approved, the provider is free to repeat the course as may times as they like, as long as they remain a member of our provider network.

We offer support to providers in our network, providing them with advice on best practice to help them develop and run the highest quality CPD events.

We give providers a suite of CPD approval logos and certificates to use with their CPD courses. Our providers will always give delegates a CPD certificate.
WHY CHOOSE CPD HEALTHCARE
Approve CPD for all relevant medical and health care professionals, including multi-disciplinary teams in one single process.

Have your CPD independently assessed by a relevant healthcare practitioner and receive recommendations on educational aims, learning objectives and outcomes.

Join a network of healthcare CPD providers committed to improving standards of knowledge and skills.

Enhance your reputation by using CPD Healthcare's Approved CPD Mark to show that your CPD is independently verified and approved.

Promote your CPD courses on CPD Healthcare's online list of providers and courses.